Africa's largest data center company, Teraco Data Environments, has raised 1.2 billion rand ($90 million) from Barclays Africa Group to expand its presence on the continent.
Some of the funds will be used to upgrade the existing Isando campus, while the rest will be spent on its upcoming data center in Bredell, Gauteng.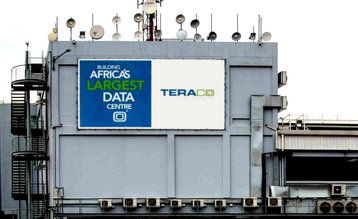 South by South Africa
"We will use the funding to further invest in the Teraco campus in Isando," Teraco CFO Jan Hnizdo said. 
"The site presently has 20MW of capacity, which needs to all be brought online. We have also purchased land adjacent to the existing site allowing for further expansion."
The Bredell site, meanwhile, is expected to have 24MW of power capacity and more than 6,000 square meters (64,583 sq ft) of data center space. "Bredell will be the largest commercial data center in Africa and Teraco the largest commercial data center operator in Africa," Hnizdo added.
Teraco was founded in 2008 following the deregulation of the South African telecoms market, and has since grown to become the largest provider of carrier-neutral colocation services in sub-Saharan Africa.
Once its current projects are completed, the company will operate 50MW of data center capacity, nearly half of South Africa's total capacity.
Hnizdo said that Barclays Africa "understands our unique business model and the associated infrastructure funding requirements and timelines."