The proposed $7.3 billion merger between True Corporation and Total Access Communication (DTAC) has been approved by Thai regulators.
It means that the new company, currently called NewCo, will have around 51 million customers, combining True's 32.2 million subscribers with DTAC's 19.6 million mobile subscriptions.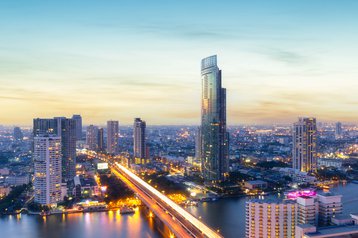 The proposed merger had been met with strong opposition, notably by Thai lawyer Somboon Boonyapirom, who submitted a petition to the Norwegian embassy in Bangkok a couple of weeks ago.
Boonyapirom argued that the merger violates Thailand's laws around competition, noting that any potential deal would leave just two major mobile network operators in the market.
However, the National Broadcasting and Telecommunications Commission (NBTC) has given the merger the green light, voting in favor of the deal by 3 to 2, with QCOnline reporting that the casting vote came after 10 hours of deliberation.
The merger which was first announced in November 2021, will enable NewCo to edge past current market leader AIS, which has nearly half of the overall share at 46 percent with 44.1 million mobile subscribers.
DTAC is backed by Norwegian telco Telenor Group, while Thai conglomerate Charoen Pokphand Group (CP Group) and China Mobile back True.
Telenor and CP Group are expected to each hold a third of shares in the new telco, with China Mobile holding 10 percent and the remaining amount is listed on the stock exchange.
The companies could list NewCo on the stock exchange as soon as next month.