UK telco Three has kicked off construction of the country's first joint mast site in Scotland as part of the Shared Rural Network.
According to Three, this site on the Isle of Mull will go live in early 2023.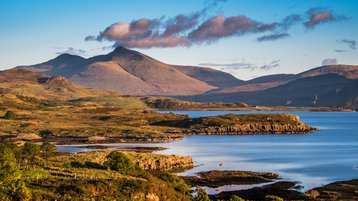 This site is one of 66 sites across Argyll and Bute, Scotland, that will deliver 4G connectivity as part of the SRN program.
The whole purpose of the SRN is to increase geographic coverage in rural areas, with Three aiming to increase 4G coverage from 56 percent of Scotland's landmass to at least 72 percent by 2024.
UK mobile operators Vodafone and O2 will also use the sites, as part of an agreement that sees each operator build 74 shared sites.
It's part of collaboration plans from Three, Vodafone, and O2 to build 222 new mast sites across the UK to improve 4G coverage in rural areas where some, but not all, operators currently offer coverage.
"Mobile connectivity is absolutely critical for communities in every part of the UK, helping to support the local economy and keeping people connected with their friends and family," said Iain Milligan, Chief Networks Office of Three UK.
The aim of the government's £1 billion ($1.2bn) SRN program is to provide 95 percent of the UK's landmass with 4G coverage.
Three confirmed it's also beginning construction on two further sites in Argyll and Bute, and Aberdeenshire before Christmas.