American cloud and colocation provider TierPoint has finished the construction of its latest data center in Tulsa, Oklahoma.
The 16,000 square foot facility was built in partnership with Compass Data Centers – a company that builds data centers dedicated to a single user, to support requirements from the core to the edge.
TierPoint plans to expand the campus in the near future, having earmarked $20 million for the entire project.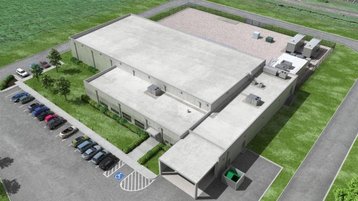 Room for growth

TierPoint is one of the largest data center operators in the US, with 40 facilities under management and more than 5,000 clients.
The data center at 12151 E. State Farm Blvd is the company's fourth location in Oklahoma. TierPoint runs two existing facilities in Oklahoma City – including the state's largest commercial data center - and one in the Tulsa's Brady District.
The latest facility features independent AB power distribution and N+1 redundancy on generators and HVAC equipment. It was designed to meet SSAE 18, PCI-DSS, GLBA and HIPAA security and compliance standards. The campus features onsite security, technical and engineering support, as well as dedicated office space for customers.
"We have already begun to install clients and are currently negotiating with a couple of major institutions that have shown interest in the facility," said Todd Currie, TierPoint Vice President and General Manager.