Short form video sharing platform TikTok plans to build two more data centers in Europe to support its growth and meet data residency requirements.
Over in the US, Senators have urged the Committee on Foreign Investment in the US (CFIUS) to conclude a probe into whether to separate TikTok's American operations from Chinese parent company ByteDance.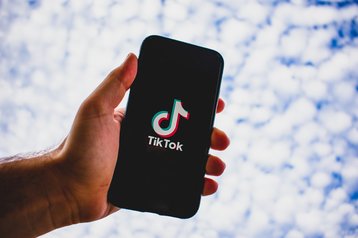 "We're continuing to deliver against the data governance strategy we set out for Europe last year, which includes further reducing employee access to European user data; minimizing data flows outside of Europe; and storing European user data locally," Rich Waterworth, TikTok's general manager of operations in Europe, said in a blog post.
Waterworth said that the company was at "an advanced stage of finalizing a plan for a second data center in Ireland with a third-party service provider, in addition to the site announced last year. We're also in talks to establish a third data center in Europe to further complement our planned operations in Ireland."
European TikTok user data will begin migrating to the first European data center -- reportedly at Echelon's Clondalkin campus -- this year. The company had planned to open its first data center in Dublin in early 2022, but has repeatedly delayed the move, citing the pandemic.
TikTok also plans to open a European Transparency and Accountability Center in Dublin next month.
The company opened such a site in Los Angeles this year, and plans more transparency centers in Singapore and Washington, D.C.
TikTok claims that the sites offer insight into the company's moderation policies and algorithm.
Such efforts are part of a wider charm offensive to head off Western sanctions due to its Chinese ownership.
During the Trump administration, the president tried to force TikTok to sell its US division.
After a lengthy process, the Commerce Department announced that Walmart and Oracle, whose billionaire founder Larry Ellison was a Trump donor, would take over a US version of TikTok.
While TikTok successfully fought the move in court, it ultimately decided to continue with a move to Oracle Cloud.
That cloud transition is still ongoing, with TikTok dubbing the $1.5 billion effort 'Project Texas.'
Core to the project is the creation of TikTok US Data Security Inc. (USDS), which will be governed by an independent board of directors.
Oracle will both host the data and oversee data entering and exiting the entity. It will also review TikTok software and code.
Whether Project Texas will assuage US concerns is unknown. Senators Richard Blumenthal and Jerry Moran this week wrote to CFIUS to promptly wrap up its investigation into the company.
"CFIUS should impose structural separations and firm restrictions on ByteDance's ability to: access Americans' personal data; make decisions about content moderation; control its algorithmic recommendation systems; and oversee its US operations," the Senators said.
"Concerns about ByteDance's control over TikTok are further exacerbated by the backgrounds of its staff: one investigation by Forbes found that three hundred current employees at TikTok and ByteDance previously, or in some cases concurrently, worked for Chinese propaganda outlets, such as Xinhua News Agency and China Global Television, before joining the company. China's undemocratic surveillance obligations for domestic tech companies are notorious and ensure that no data within the reach of China is safe — including TikTok users."