Chinese social media giant ByteDance has begun hiring semiconductor designers, as it considers developing its own server chips.
The move by the TikTok parent company would follow similar efforts by Google, Apple, Amazon, Facebook, and Microsoft to develop chips for their own services.
ByteDance eyes Arm after surviving Trump harm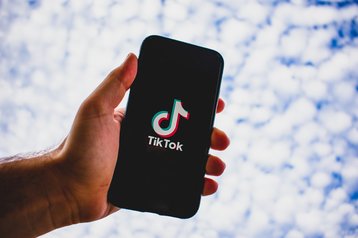 The job listings were first reported by Bloomberg. ByteDance confirmed it is exploring the possibility, including eyeing developing Arm server processors.
Large hyperscale users have huge IT needs and deep pockets. This has made it worthwhile for them to develop ASICs, FPGAs, and Arm processors designed for their specific needs.
Cloud providers have also viewed the tactic as a way to offer a product rivals can't have. Google, for example, developed its TPU series of AI chips - which are only available on its cloud service. Similarly, Amazon's Trainium is only accessible on AWS.
But developing semiconductors is a long-term effort, that only makes sense if a company is confident it will continue to have large IT needs.
Last year, ByteDance's future seemed much more precarious. Then-President Trump tried to get the company to spin out the US operations of its TikTok video app. The process was flawed, repeatedly challenged in court, and criticized by cybersecurity experts - but almost led to TikTok US running on Oracle Cloud. Instead, with Trump's election defeat, the spin-off fizzled.
Now, ByteDance is thought to be exploring an initial public offering for some of its businesses in Hong Kong, including Douyin, its Chinese version of TikTok. The business was last valued at $180bn.
In the US, where TikTok has proved immensely popular, ByteDance has been one of the country's largest data center customers, despite a huge contract with Google Cloud.