Townsville city council and the James Cook University (JCU) in Australia are currently seeking out operators for the North Queensland Regional Data Center (NQRDC) project.
The pair entered a partnership last year, with both parties standing to gain from a data center alliance, as Townsville's existing data center is expected to reach its end of life in 2019, and the university is in need of additional space to host its digital infrastructure.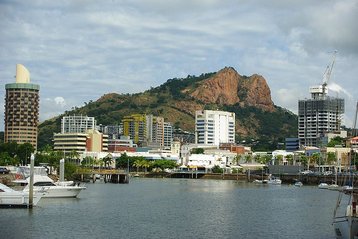 O'perator, where art thou
Although the university will be the data center's anchor tenant, the council and JCU have reportedly been approached by a number of potential investors, and hope that the project with further fuel the growth of the digital economy in the region.
"The data center will be a key piece of economic and digital infrastructure that will support both council's future data center needs and provide high quality services in the local community for other users, including JCU and prospectively State Government agencies, Defense and local business," James Cook University's vice chancellor Professor Sandra Harding said.
"There are a number of potentially viable business models that could be used to deliver the NQRDC and experienced operators will also bring their own appetite to invest in the local market. This project will catalyse significant local digital capability development."
The project ties into Australian Prime Minister Malcolm Turnbull's Smart Cities Plan, which will provide local councils with the necessary funds to build modern  infrastructure to improve the country's digital connectivity. The initiative was announced in April last year, and Townsville was the first signatory.
The NQRDC will be built on the existing site owned by the council, near its Local Disaster Coordination Centre, which could prove useful as Queensland is notoriously prone to natural disasters, including cyclones and bush fires.