Transaction Network Services (TNS) has started relocating several of its clients to the new London Stock Exchange Group (LSEG) data center.
After LSEG announced the decommissioning of its current City of London data center, TNS was forced to relocate. The new docklands-based colocation facility continues to offer the ultra-low latency required by TNS. According to the company, the new LSEG Data Center is fully integrated into TNS' leading global network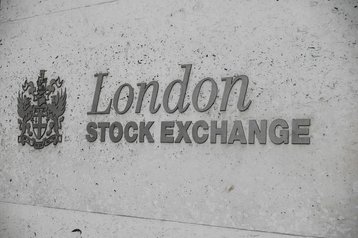 "Relocating to the new LSEG facility with TNS has been seamless for our clients," said Jeff Mezger, vice president of product management for TNS' Financial Markets business.
"We have already deployed the equipment, as opposed to those employing a DIY approach with a kit wait-time of up to a year, due to current global supply chain issues. We are providing a full suite of low-latency services, including order routing and market data access. In addition to procuring, installing, and management of trading infrastructure, we are helping our clients save crucial nanoseconds in the race to execute trades."
TNS supplies networking, integrated data and voice services to payments and finance companies, as well as telecommunications solutions to service providers. The company serves firms of a variety of sizes, 'from firms that require a partial rack up to global banks that require multiple contiguous cabinets.'
The LSEG data center will house TNS's 'layer 1' service, which was designed to eradicate the need for multiple switches by using a single-hop architecture. According to the company, it can deliver connectivity in as little as five to 85 nanoseconds. The company currently has over 60 exchanges across the globe.
The London Stock Exchange Group began decommissioning its previous City of London colocation facility on February 18 and is expecting to have finished by 27 March. All LSE, Turquoise and TRADEcho services have already moved to the Docklands facility.
In December 2022, LSEG announced that Microsoft had acquired a stake in the LSE and would thus see LSEG's technology infrastructure and data and analytics platforms migrating to Microsoft's cloud. LSEG's data platform and other key technology infrastructure will also be migrating into Microsoft's Azure cloud environment.