The Trump administration plans a series of meetings with senior executives from the tech industry this month to focus on policy issues affecting the fast moving sector.
Dubbed 'Tech Week' by sources speaking to Recode, industry figures will meet on June 19 for a meeting of President Trump's new American Technology Council, and then at a second event taking place two days later.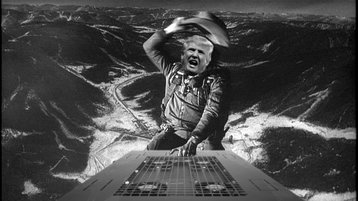 A troubled relationship
While the tech industry has overwhelmingly opposed Trump on such issues as the travel ban and leaving the Paris Climate Agreement, it must still work closely with the current administration on issues that affect how it does business.
Another factor that ensures that the two sides remain entwined is the need for government to modernize its services, and the financial value such contracts can hold, something that cloud companies are all too aware of.
It is with this mission that The American Technology Council was formed in April. In an executive order, Trump wrote: "Americans deserve better digital services from their Government. To effectuate this policy, the Federal Government must transform and modernize its information technology and how it uses and delivers digital services."
The council plans to meet on June 19 to look at how to modernize the government's IT and services, followed by smaller meetings on particular topics, including those involving tech sales to government agencies, sources told Bloomberg.
Eleven companies have been invited, the sources said. Apple's CEO Tim Cook, Microsoft's CEO Satya Nadella, Amazon's CEO Jeff Bezos, Oracle's Co-CEO Safra Catz, IBM's CEO Ginni Rometty, and Alphabet's executive chairman Eric Schmidt are on the list of planned attendees. Facebook was invited, but has yet to reply.
Recode reports that Adobe, Akamai and Qualcomm were also invited to attend.
The council, which includes the US government's chief technology officer (a role which is as yet unfilled), is led by Jared Kusher, the president's son-in-law and senior adviser. Another adviser to Trump, Palantir founder and chairman Peter Thiel, is thought to be set to attend. 
Two days later on June 22, the tech industry will meet again to discuss issues such as drones, driverless cars, emerging technologies and 5G with the Office of Science and Technology Policy. But, as the OSTP currently has no director, the meeting will be convened by Michael Kratsios, the government's deputy chief technology officer. Kratsios, who was appointed in March, previously worked as chief of staff at Thiel Capital, an investment firm founded by Peter Thiel.
Buzzfeed reports that about 30 US-based organizations have been invited to the June 22 meeting, including two of the largest Silicon Valley venture firms. After the meeting, some entrepreneurs and investors could be set to have a roundtable meeting with Trump.
While tech figures have individually met with the administration over the course of the year, the two events will be the first major tech gathering since Trump hosted numerous tech leaders in the New York Trump Tower back when he was President Elect.