Taiwanese chipmaker TSMC plans to more than triple its planned investment in Phoenix, Arizona, to more than $40 billion.
That would make the new chip fab complex one of the largest foreign investments in US history.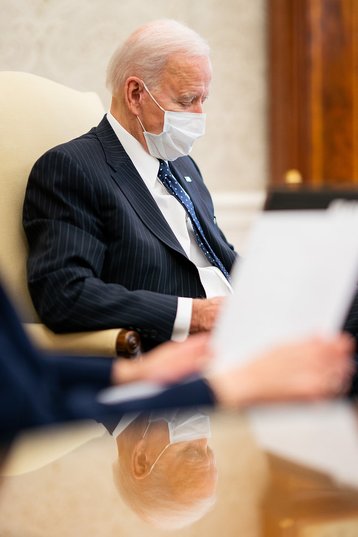 The company also changed what its first fabs at the site will build, switching from 5nm to a more advanced 4nm design due to pressure from Apple.
After that fab launches in 2024, it will be joined two years later by a newly-announced 3nm fab.
Apple, AMD, Nvidia, and Micron are among the companies that said that they will use the US plant.
"American manufacturing is back, folks," US President Joe Biden said in a speech at the site of the upcoming fabs.
"What we are doing here in Arizona matters across the country and around the world."
Biden was joined by Nvidia's CEO, Jensen Huang, who said that "bringing TSMC's investment to the United States is a masterstroke and a game-changing development for the industry."
Apple CEO Tim Cook added: "When you stop and think about it, it's extraordinary what chip technology can achieve. And now, thanks to the hard work of so many people, these chips can be proudly stamped 'Made in America.'"
The chip shortage is believed to have cost Apple around $6 billion in lost sales, while trade wars and the threat of actual wars could disrupt those supplies further.
"Globalization is almost dead and free trade is almost dead," TSMC's founder, Morris Chang, said at the event. "A lot of people still wish they would come back, but I don't think they will be back."
The company has been caught in the crosshairs of China-Taiwan relations and US-China tensions.
The company still makes the majority of its most advanced processors in Taiwan, and will continue to do so even after the US fab is fully built.
The two new fabs are expected to be able to produce around 600,000 wafers per year a full capacity, while TSMC is currently producing around 2 million wafers a month in its homeland (including more mature nodes).