UAE property firm DAMAC is potentially interested in investing in data centers in Italy.
Reuters reports that the Dubai-based company noted data centers as an area of interest in the country following previous investments in Italian fashion group Cavalli.
"We are looking at data centers," founder Hussain Sajwani said at a news conference on Monday when asked whether the group was considering any further investments in Italy.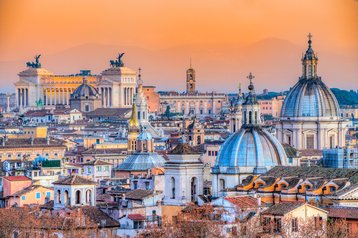 A spokesperson for DAMAC said the company is open to several options, including buying already existing sites and creating joint ventures with other partners.
Italy is seeing a recent increase around data centers in the country, especially in order to serve local government. Italy is gearing up to award a $1 billion cloud hub project by the end of next year. The cloud hub is part of an EU-wide initiative to ensure the Union is less dependent on large US tech companies for cloud services, as well as increase security for stored public administration data.
Telecom Italia (TIM) is reportedly interested in submitting a joint bid to the project along with defense group Leonardo, state lender CDP, and state-owned IT firm Sogei. Telecom Italia is also in the midst of upgrading its data center and fiber infrastructure nationwide, while rival telco FastWeb has opened a new facility in Rome to serve government customers.
The European Centre for Medium-Range Weather Forecasts (ECMWF) and Euronext stock exchange are both relocating data centers from the UK to Italy.
DAMAC may have already set up a new vehicle for its data center investments. In August a new data center firm called Edgnex was established in Dubai. Though it only lists itself as a 'wholly-owned subsidiary of a private investment company,' various members of Edgnex's executive team have links to DAMAC Properties and its parent company DICO Group.