Ride-hailing service Uber is exploring the idea of establishing a data center in Kathmandu, Nepal, to help run its services in South Asia.
The company does not actually operate in Nepal, but the facility could serve as a stepping stone to launching in the region.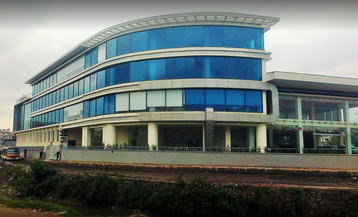 Keeping costs low
Uber could build the data center in what is currently the corporate office of the United Traders Syndicate in Chabahil, Nepal's sole distributor of Toyota vehicles and parts.
UTS' president Suraj Vaidya told The Himalayan Times: "We have held several rounds of meetings and they have expressed interest to lease the space in UTS building in Chabahil. While we have yet to ink a contract, we hope to finalize the deal soon."
Vaidya, who previously led the Federation of Nepalese Chambers of Commerce and Industry, and was president of SAARC Chamber of Commerce and Industry, believes Uber is interested in the country because "of the cost factor, as it would be relatively cheaper to set up the center here compared to other South Asian countries."
He hopes that the data center could lead to further international investment in Nepal's information technology sector.
In the US, Uber has primarily relied on large wholesale turnkey leases for its digital infrastructure, leasing between four and six megawatts from providers like Digital Realty and CoreSite. It has dabbled in its own infrastructure - in 2015, Uber bought a small modular data center from Microsoft. In 2016, it hired eBay's former data center head, Dean Nelson, to lead its data center and cloud efforts.
Despite setbacks - including the ousting of its CEO, the revelation it concealed a massive data breach and paid off hackers, and a lawsuit from Alphabet about the theft of self-driving car secrets - Uber continues to grow across much of the world. Naturally, this has led to increased infrastructure requirements.
While it has withdrawn from China, and ceded much of Southeast Asia to Grab, there is one major country in the region that remains a key battleground for Uber - India. This June, the company launched Uber Lite in India, a 5MB version of the app, targeted at customers with limited phone memory or those hampered by data fees.
Uber still faces significant challenges in India, with homegrown competitor Ola (which launched a 'lite' app last year) operating in 110 cities, compared to 30 for the US company. Uber is currently cutting costs in preparation for an IPO next year, while Ola is being backed by capital from SoftBank and Chinese ride-hailing service Didi Chuxing.