UK full fiber broadband provider Hyperoptic is to lay off five percent of its workforce, with more than 100 engineers set to lose their jobs.
The company becomes the latest alternative network provider (altnet) to announce job cuts this year.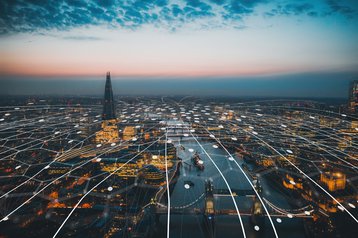 As first reported by the Telegraph, and then confirmed by the company itself, the job cuts come as Hyperoptic seeks to refocus on regions that offer better opportunities for customer acquisition.
The firm, which is backed by KKR, employs 2,000 people in the UK.
It's reported that the cuts will impact Scotland and North West England, where the rollout of fiber services is close to completion.
"In support of our continued growth at Hyperoptic, we have refocused around 40 employees on customer-facing engineering roles, and are proposing to make around 110 redundancies in the UK as we increase our focus on areas that offer us the greatest customer reach," said Dana Tobak, founder & CEO at Hyperoptic.
Hyperoptic is aiming to reach two million premises with its fiber-to-the-premises (FTTP) network by the end of the year, with the total at just over one million so far.
It continues the trend of other altnet providers in the UK that have announced job cuts recently.
Earlier this year CityFibre, which has secured billions in funding, announced up to 400 job cuts; just under a quarter of its workforce, while Zzoomm laid off 300 workers (around half its workforce). G.Network is reportedly planning its own layoffs.
Another, rural fiber provider Broadway Partners, fell into administration earlier this month. Launched in 2016, the company aimed to connect 250,000 homes and businesses by 2025. The company raised £145 million from investment firm Downing LLP in 2021. Other providers are expected to file for insolvency in the coming months. In 2021, UK altnet People's Fibre entered administration.
Elsewhere, Virgin Media O2 has reportedly been considering an acquisition of altnet Trooli, which is seeking a buyer.
These altnets, often regional, provide additional competition to the incumbents, such as BT's Openreach, which is also expected to see significant job cuts in the coming years, following BT's announcement that it plans to cut 55,000 jobs by the end of the decade, with many expected to be repurposed through AI.