British free-to-air television network ITV will simultaneously stream its channels over Amazon Web Services.
The company currently provides six linear channels as well as on-demand streaming into its ITV Hub app and directly into third-party distribution partners like Amazon Prime.
Known for reality shows and soap operas such as Love Island, Coronation Street, and Emmerdale, it is the oldest commercial network in the UK.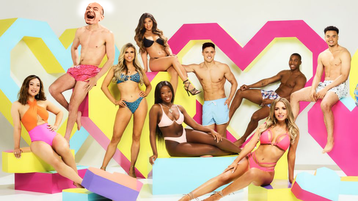 In the past, ITV Hub used 15 on-premises encoders, but that is now being shifted mostly to AWS.
"Linear transmission is alive and kicking, but the trajectory is shifting to more stream-based viewing," said Andrew Pearson, principal solutions architect, content supply and distribution at ITV.
"Having more of our live stream workflow in the cloud will allow us to better serve all of our audiences and keep pace with evolving viewer expectations."
The updated platform is distributed across two playout centers located in the north and south of the UK. Those sites provide the six ITV channels for satellite and terrestrial transmission, and to the live streaming platform encoders.
AWS Elemental Live encoders then process the incoming HD SDI video into contribution quality transport streams at 25Mbps, which are then received in the cloud by MediaConnect.
Finally, AWS MediaLive transcodes the feeds into three adaptive bitrate variants for PC, mobile, and connected TV devices.
Pearson said that the company is also exploring how it might use AWS in other parts of the business. "We're looking at how we might implement them to improve our workflows, whether using AI to detect missing advert markers or creating regional stream variations in the cloud," he said.
In July, the ITV Hub experienced a major crash during live broadcasts of the Euro 2020 France versus Switzerland soccer game, with the service showing the same corner kick from around the third minute of the game for the majority of the first half's 45 minutes.