British media regulator Ofcom has announced an investigation into the big three cloud companies' sector dominance.
The watchdog plans to study whether Amazon, Microsoft, and Google pose a barrier to competition and limit innovation or growth.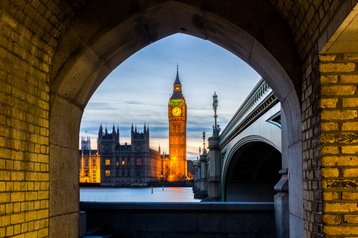 "Because the cloud sector is still evolving, we will look at how the market is working today and how we expect it to develop in the future – aiming to identify any potential competition concerns early to prevent them becoming embedded as the market matures," Ofcom said.
The regulator plans to invite initial views on the UK cloud market from interested or affected parties, and publish a report within twelve months.
"If we find a market is not working well, there can be negative impacts on businesses and ultimately consumers, through higher prices, lower service quality and reduced innovation," Ofcom said.
Should that happen, it could recommend government changes, take competition or consumer enforcement action, or make a market investigation reference to the Competition and Markets Authority (CMA).
The review is part of a broader Ofcom study of digital markets, with the regulator set to investigate personal messaging and virtual assistants.
"The way we live, work, play and do business has been transformed by digital services," Selina Chadha, Ofcom's director of connectivity, said.
"But as the number of platforms, devices and networks that serve up content continues to grow, so do the technological and economic issues confronting regulators.
"That's why we're kick-starting a programme of work to scrutinize these digital markets, identify any competition concerns and make sure they're working well for people and businesses who rely on them."