The UK's Goonhilly Earth Station plans to build a colocation data center that would benefit from satellite and submarine cable connectivity.
The 164-acre site in Cornwall was once the largest satellite earth station in the world, and helped pioneer much of the technology and infrastructure behind modern satellite communications. As one of just three earth stations involved in the first trans-Atlantic TV transmission, Goonhilly went on to broadcast events such as Muhammad Ali's fights, the Olympic Games, the Apollo 11 Moon landing and 1985's Live Aid concert.
Previously owned by telecoms giant BT, the location was taken over by Goonhilly Earth Station Ltd in 2014. Earlier this year, the new owners raised £24 million ($31.8m) from billionaire Peter Hargreaves to install deep space antennas and build the first private deep space communication network.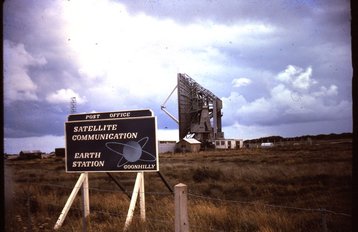 Plenty of space
"Many of the world's leading space companies have already selected Goonhilly as a trusted partner," Ian Jones, CEO and co-founder of Goonhilly Earth Station Ltd, said.
"As we enter into our next chapter of expansion, our aim is to be the preferred partner for organizations seeking to take advantage of our disruptive, entrepreneurial approach to business."
The company plans to launch its data center later this year, targeting Tier III to Tier IV uptime ratings. Goonhilly, which currently operates a 2,000 square meter (21,500 sq ft) data center on-site, is investing in a 'major upgrade' to its power and cooling systems, and has deployed solar panels on its rooftops.
Set on the coast, the upcoming facility should be able to rely on free-air cooling most days of the year.
In addition to the data center and deep space antennas, Goonhilly plans to open an R&D and manufacturing facility.
"As access to space becomes more affordable and available there is an explosion of interest in space solutions, and a new golden age of science and creativity," Jones said.
"We are providing the facilities and people to nurture ideas emerging at start-ups and universities and helping them evolve into commercial opportunities."