Mohammed VI Polytechnic University in Rabat (UM6P), Morocco has formally opened its new data center, which will host what it claims is the most powerful supercomputer in Africa.
Named Toubkal, the device is powered by Dell Poweredge C6420 server blades running 2.2GHz Intel Xeon Platinum 82761 CPUs, with networking supported by Mellanox Infiniband HDR100 fiber networking. The system was brought online last year, but had yet to fully launch. At the time, the supercomputer was ranked as the world's 98th fastest system, according to Top500.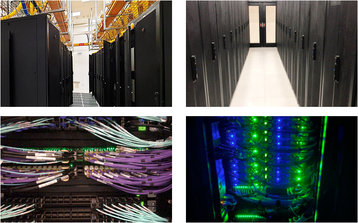 The initiative has been supported by the University of Cambridge. The supercomputer contains more than 69,000 cores and offers more than 8,000 terabytes of combined storage capacity. The system delivers a performance estimated at 3.15 petaflops.
Hosted within the new 's African Supercomputing Center (ASCC), the supercomputer is intended to help the University coordinate research across Africa into a range of areas, including artificial intelligence and Internet of Things (IoT) technology, genomics and analytics.
ASCC is located in the university's Benguerir Data Center, built in collaboration with local phosphate giant OCP Group. The Tier IV Design certified facility can support up to 5MW of IT load, and is also home to managed services cloud provider Atlas Cloud Services.
In particular, inaugural projects include modeling the genome of protected African plants, the microbiome genome of micro-organisms on the surface and inside soils, satellite data to help improve agricultural land management across Africa, and meteorological data to help improve the provision of renewable energy across the continent.
At the launch, Hicham El Habti, president of the University, placed a number of lofty ambitions on the ASCC. "Beyond the scientific objective, our will is above all to bring answers to industries, populations and territories. Big Data is an invaluable source of information that will help us understand how we can meet the challenges of an increasingly digital world," he said.
The name given to the supercomputer, Toukbal, derives from the highest peak of Morocco's Atlas mountain range.
Further reading
In a quiet six months for supercomputers

The US, China, Europe & Japan are locked in a competition to build the world's first exaflops machine