A fund advised by CBRE Global Investors has has bought a 446,811 square foot data center campus in Sterling, Virginia, from an unknown owner, comprising three distinct facilities.
Built to its tenant's exact specifications last year, the windowless structures feature 24-foot clear heights, reinforced floors, Early Suppression Fast Response (ESFR) fire sprinkler systems and interior access to the roof, where the HVAC systems have been installed.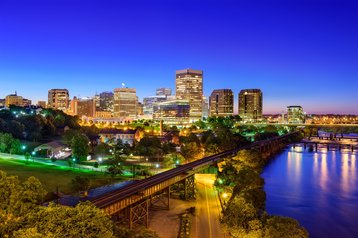 Data Center Alleyish
The site, which spans 36 acres and is located in the industrial park known as TransDulles Plaza, is also adjacent to a new substation, and fiber optic routes run along the campus.
Sterling is close to the Dulles International Airport and Ashburn, home to the the biggest concentration of data centers and fiber optic cables in the world.
Other data center providers have chosen to build facilities in Sterling, including colocation provider CyrusOne, Sentinel Data Centers, DBT-Data, and Cyxtera (formerly CenturyLink).
CyrusOne has at least three data centers in the area, including a 129,000 sq ft facility erected in 180 days; it broke ground on another 654,000 sq ft site in December 2016.