DCD>Enterprise sees the first U.S. outing for the DatacenterDynamics/Uptime Institute global conference content partnership. Organizations are rethinking their IT strategies to embrace hybrid infrastructures consisting of multiple data center sites, colocation facilities as well as public and private clouds. DCD>Enterprise will address the key to IT success, examining an organization's IT service delivery charter and mapping it to hybrid infrastructure in a predictable and defendable fashion.
"We are excited to bring our collaboration with DCD to New York, after successful events in Asia and Europe," said Lee Kirby, president, Uptime Institute. "Today's IT Infrastructure industry changes confirm an increasing need to reduce risk as enterprises distribute core IT business services across hybrid structures, reducing control and visibility through the process.
"We are eager to lead DCD>Enterprise discussions around IT strategies and insights on resiliency and the risks associated with hybrid infrastructures, and how to empower IT executives and practitioners to take the corrective measures needed for greater success."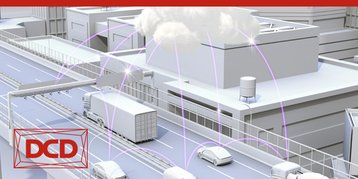 Hybrid resiliency
On day one, May 1, Andy Lawrence, executive director of research, Uptime Institute discusses the pros and cons of various resilient architectures, as well as strategies to gain accountability and visibility into hybrid IT environments.
The focus will be on how organizations should be preparing to embrace these approaches, understand the risk and opportunity of operating in hybrid environments, and the associated business reporting that must exist to be successful.
Data center survey
Day two of the conference will see an entire afternoon set for Uptime Institutethought leaders culminating with the final plenary panel, chaired by Lee Kirby, discussing new findings from Uptime Institute's 8th Annual Data Center Survey, including edge computing, hybrid IT and resiliency, renewable and on-site power, and more.