US bank Truist has agreed to a settlement with Hitachi Vantara over a 2018 outage the bank said was down to the technology firm's storage technology.
The terms of the settlement were not shared.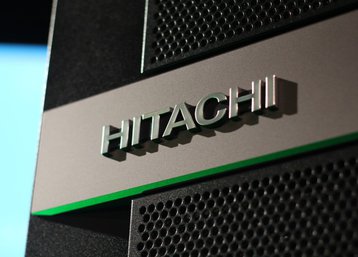 American bank BB&T Corporation suffered a "catastrophic" 15-hour outage in February 2018 that knocked off its online, mobile, ATM, and wire transfer services, affecting millions of customers. Some services were not restored for several days. Truist Financial Corporation is BB&T's successor firm after the 2019 merger with SunTrust Banks.
According to filings, BB&T had utilized Hitachi single storage disk arrays in its other data centers for a number of years. It reportedly hired Hitachi in August 2014 to provide a G1000 storage disk array alongside related services for the mainframe computer systems due to be connected to the new machine. The system was installed in BB&T's Zebulon, North Carolina, data center in 2017.
After the 2018 outage, the bank sued Hitachi Vantara in November 2019, seeking a minimum of $75,000 in damages, alleging breach of contract, unfair and deceptive trade practices, and gross professional negligence in how it sold, installed, and maintained the hardware and related software. The bank claimed its employees were not allowed to perform any maintenance on the storage disk array or components.
"We believe the vendor who manufactured, installed, and maintained the component was responsible for the equipment failure," BB&T spokesman David White said at the time.
According to Banking Dive, the outage cost the bank "about $15 million in lower deposit service charges and about $5 million in higher operating expenses," Daryl Bible, BB&T's CFO, told analysts during an April 2018 conference call. CEO Kelly King added BB&T had spent $300 million to build redundant data systems to prevent a similar outage in future.
The technology company said in reply in 2019: "Hitachi Vantara believes it provided high-quality service to BB&T at all times, including service delivery and advice regarding best practices for maintaining high system availability."
A settlement agreement was agreed to on February 23 by Judge Catherine Eagles of the Middle District of North Carolina. The businesses agreed to dismiss all claims with prejudice, meaning they can't be re-filed. Truist said Wednesday it had no comment on the settlement, according to the Winston-Salem Journal.
According to the WSJ, BB&T claimed the Hitachi system began experiencing problems "almost immediately after being brought online" in June 2017, including nine separate hardware failures.
"This failure rate was extraordinary based on BB&T's experience with similar data management systems," the bank said.
BB&T claimed Hitachi was "grossly negligent" in installing the fiber optics cables and performed "insufficient performance testing" that would have caught the problems "before a critical outage occurred." The bank also said the company ignored the problem once highlighted by an engineer.
"[Hitachi] displayed a complete and utter disregard for all applicable industry standards for handling and installing fiber optic cables," BB&T claimed. "Hitachi acted recklessly, wantonly, and with intentional indifference to the consequences of its actions."
Hitachi blamed BB&T for "ignoring the system maker's advice regarding how a high availability system should be architected and managed, and even more likely when the customer tries to manage the system on the cheap."
It called the outage "entirely preventable" and said BB&T's "own omissions and shortcomings caused whatever losses it may have suffered."
The company alleged BB&T's claims "are not supported by any fact alleged in the complaint."
"BB&T is simply trying to run up its damages and avoid contractual limits-of-liability protections that it agreed to."
BB&T's Zebulon data center came online in 2017. It also maintains data centers in Wilson and Charlotte, North Carolina.