The United States Bureau of Labor Statistics plans to move its Washington, D.C. headquarters and data center ahead of its current lease expiring.
In late December, President Trump signed the Further Consolidated Appropriations Act, 2020, covering funding for certain federal agencies for the year ahead. Among the projects planned is the BLS's office and data center move.
Scant details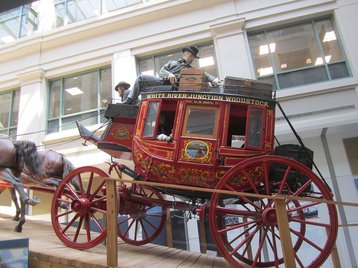 The text of the law notes: "For necessary expenses for the Bureau of Labor Statistics... $27,000,000 to remain available until September 30, 2024, for costs associated with the physical move of the Bureau of Labor Statistics' headquarters, including replication of space, furniture, fixtures, equipment, and related costs, as well as relocation of the data center to a shared facility."
Congressional budget justification documents state that the BLS requested $40m for the move from the Postal Square Building, but the number was lowered by Congress.
The documents add: "The data center relocation plan will be designed to responsibly manage and reduce operational risks, maintain existing standards for protection of sensitive data and timely, equitable dissemination, leverage best practices and existing services, and reduce overall agency move cost by allowing for a controlled migration of services with no downtime."
BLS staff will relocate to the Suitland Federal Center, Maryland in 2022, a move that could see as many as 70 percent of employees leave, according to a survey by the union that represents most of its workers. Critics claim the move was an intentional decision to hamper the bureau, after the President called its job reports "phony."
Further details about what the BLS is planning to do with its data center were not revealed. The division of the Department of Labor will likely post a request for information and a request for proposal for the shared data center contract, in the coming year.
It is also not clear if another department or agency will fill BLS's space at the Postal Square Building, which is also the site of the Smithsonian National Postal Museum, and offices of the United States Senate.
The building is home to one of the Senate's data centers, with another in Capitol Hill - although a 2017 Senate hearing noted that "a 5-year data center plan has been initiated to include moving our primary data center off Capitol Hill."