The US Commerce Department has issued new restrictions to stop Chinese tech giant Huawei from acquiring foreign-made chips.
The move expands the level of constraints, adds further Huawei affiliates, and closes loopholes the government claims the company is using to source semiconductors.
Life without TSMC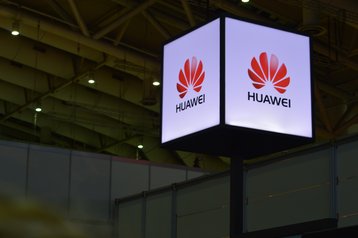 The Commerce Department in May restricted Huawei's ability to acquire foreign-produced chips, including those of its main supplier Taiwan Semiconductor Manufacturing Company (TSMC).
At the time, the Commerce Department said that chipmakers that used US technology had to obtain a license from the US government to work on designs for Huawei. Now, they'll need a license, even when selling an "off the shelf" general-purpose design.
"Today's amendment further refines the [foreign-produced direct product] rule by applying the control to transactions," the Department of Commerce said. "1) where US software or technology is the basis for a foreign-produced item that will be incorporated into, or will be used in the 'production' or 'development' of any 'part,' 'component,' or 'equipment' produced, purchased, or ordered by any Huawei entity on the Entity List; or 2) when any Huawei entity on the Entity List is a party to such a transaction, such as a 'purchaser,' 'intermediate consignee,' 'ultimate consignee,' or 'end-user.'"
Commerce Secretary Wilbur Ross added: "Huawei and its foreign affiliates have extended their efforts to obtain advanced semiconductors developed or produced from US software and technology in order to fulfill the policy objectives of the Chinese Communist Party.
"As we have restricted its access to US technology, Huawei and its affiliates have worked through third parties to harness US technology in a manner that undermines US national security and foreign policy interests. This multi-pronged action demonstrates our continuing commitment to impede Huawei's ability to do so."
The company previously likened US chip restrictions to a plane flying with bullet holes, and last week confirmed that it would no longer be able to make its own Kirin chips for its smartphones due to the sanctions. At the time, the company did not respond to requests for comment on how the ban had impacted its server processors.