The US Department of Labor has filed a lawsuit against Oracle America, claiming that the company systematically pays Caucasian male workers more than women and minority employees in the same job. It also alleges a systemic practice of favoring Asian workers for product development and other technical roles.
If the plaintiffs are successful, at stake for Oracle are hundreds of millions of dollars in federal government contracts, which could be canceled.
An Oracle lawsuit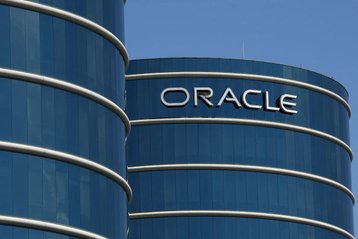 The Department's Office of Federal Contract Compliance Programs (OFCCP) opened an investigation into Oracle's employment practices at its Redwood Shores headquarters back in 2014.
The department says that Oracle "refused to comply with the agency's routine requests for employment data and records," including refusing to provide prior-year compensation data for all employees, complete hiring data for certain business lines, and employee complaints of discrimination.
OFCCP said that it spent "almost a year" attempting to resolve the alleged discrimination violations ahead of this suit.
"Oracle has received hundreds of millions in federal government contracts," the Department said in a statement.
"As a federal contractor, Oracle is prohibited from engaging in employment discrimination on the basis of race, color, sex, sexual orientation or gender identity or national origin and is required to take affirmative action to ensure that equal employment opportunity is provided to applicants and employees in all aspects of employment. If Oracle fails to provide relief as ordered in the lawsuit, OFCCP requests that all its government contracts be canceled and that it be debarred from entering into future federal contracts."
OFCCP Acting Director Thomas Dowd added: "Federal contractors are required to comply with all applicable anti-discrimination laws. We filed this lawsuit to enforce those requirements."
Oracle has extensive contracts with the US government - it launched Oracle Government Cloud in 2013, and provides numerous software services that may be hard to replace. The company was also reponsible for the troubled Oregon Affordable Care Act website.
It enjoys a close relationship with many ex-government officials, including former CIA and DoD head Leon Panetta, who is on the company's board.
The suit seeks to prohibit any future discrimination, as well as "complete relief for the affected class including lost wages, stock, interest, front wages, salary adjustments, promotions and all other lost benefits of employment and a reform of discriminatory policies."
"The complaint is politically motivated, based on false allegations, and wholly without merit," Oracle spokesperson Deborah Hellinger said in a statement.
"Oracle values diversity and inclusion, and is a responsible equal opportunity and affirmative action employer. Our hiring and pay decisions are non-discriminatory and made based on legitimate business factors including experience and merit."
The Times They Are a-Changin'
No matter the strength of the US Department of Labor's case, it is important to note that many of those involved in pursuing it will soon be gone. Tomorrow, Donald Trump will become the 45th President of the United States, and will quickly set to work on replacing various government officials.
Trump has proposed replacing current Secretary of Labor Thomas Perez with Andrew Puzder, the chief executive of CKE Restaurants. As a private citizen, Puzder has repeatedly criticized Obama's labor laws and worker protections. 
Says it all. pic.twitter.com/4VmGJZLwCy

— Andy Puzder (@AndyPuzder) May 30, 2016
Matthew Haller, SVP for public affairs and communications at the International Franchise Association, of which Puzder is a board member, told The New York Times that Puzder saw "a role for government to provide advice to employers, rather than simply deterrence by 'gotcha' enforcement."
In addition to replacing the Secretary of Labor, there will also be an employee overhaul at a more granular level. Among those soon to be replaced is Thomas Dowd, the OFCCP Acting Director quoted earlier. "He will serve until the new Trump Administration's Secretary of Labor names a permanent director," Government Contractor Compliance & Relations wrote.
With these changes in mind, it is perhaps also useful to look at the personal relationship between Trump and the technology company. After being rejected by much of the tech world, Trump soon found a friend in Oracle.
After meeting the President-elect along with various other tech business leaders, Oracle co-CEO Safra Catz joined the Trump transition team. At the meeting, she said: "I'm actually privileged and honored to even be here, and we are looking forward to helping you, and your administration."