The US Department of Veterans Affairs is looking to hire a cleaning firm for one of its data centers.
The work will be carried out at the Veterans Affairs Ann Arbor Healthcare System (VAAAHS) Campus, 2215 Fuller Road, Ann Arbor, Michigan.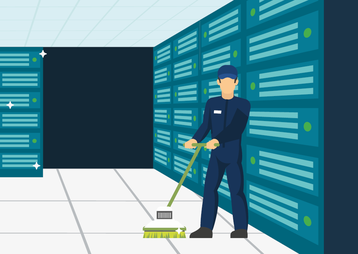 In a procurement notice, the department said that it operated a facility spanning approximately 1,728 square feet (160 sqm) and containing 23 data cabinets/racks.
It also has a 1,376 sq ft (128 sqm) telecommunications room with 15 data cabinets/racks, and 65 IT closets that total 4,390 sq ft (408 sqm).
The winning contractor would have 30 days to commence cleaning, and then 30 days to carry out the work.
The cleaning includes exterior and interior surfaces of equipment cabinets, racks, and stand-alone equipment (including mainframes and tape libraries), exterior surfaces of support equipment (inc. power distribution units and Uninterrupted Power Supplies), and the exterior surface of furniture.
Bids are due on the 14th of February this year.