US data center firm Vantage has amassed $1.8 billion in debt for building facilities in the last two years, having boosted its coffers by another $700 million this month.
Sharif Metwalli, chief finance officer at Vantage, told DCD it planned to spend the money on data centers it has already built or has under construction in the US and Canada - in Santa Clara, Pheonix, Montreal, North Virginia and Quincy.
It raised $398m by taking old loans it got at variable interest rates in the last year and selling them as securitized notes. It got more money for the old loans by doubling the data centers it put up as security for funders, said Metwalli. It used three data centers as guarantees for the old loans. It put up a further three to get more money, he said.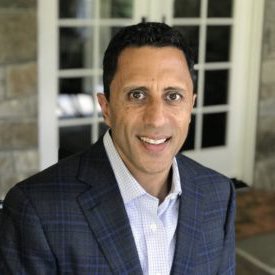 Strong offering
Metwalli refused to say how much debt it refinanced this way, how much more money it raised, what rates it was paying and how many investors bought the debt it had sold on the market as notes.
But he said, "It was a very well over-subscribed offering of our notes. It was a strong market environment. Investors are willing, markets are strong. That makes it a better market to be an issuer in."
Vantage got another $144m from a consortium of banks. This was new money, Metwalli said. Its offering of notes raised $548m in total. Aside from the $398m it got from new issues, the rest ($150m) came from "an increase in what we can draw from," said Metwalli.
Vantage had not drawn all the $1.8bn it had raised for its data center building program. Again, Metwalli would not say how much it had used.
It would use $300m of the new raise on paying off old debts, and $400m on direct investment in data centers, it said in a statement in August. It already has 11 operational data centers on six North American sites with capacity of 106MW.
Vantage claims to be a pioneer of "securitizing" debt to build data centers: taking loans it used to build data centers and selling that debt on the markets, as notes or "securities". It raised money this way for the first time last February, when it got $1.125bn from a combination of securitized loans and other means.
It raised $675m this February to build a 160MW data center campus on 50 acres of land in the metro area of Phoenix, Arizona. Part of that was raised to pay for a $200m acquisition it announced in December, of Canada's 4Degrees Colocation. It also raised $225m in December