Vantage Data Centers has launched new data center campuses in Poland and Germany.
The DigitalBridge-owned company this week announced that two greenfield campuses in Berlin and Warsaw are now operational.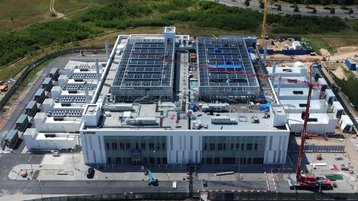 Warsaw is the company's first facility in Poland, while the development in Berlin is the company's second in Germany. Five of Vantage's nine campuses in EMEA are now operational (Berlin I, Warsaw, Frankfurt I, Zurich, and Cardiff). The company is currently developing campuses in Berlin and Frankfurt, as well as new campuses in Milan and Johannesburg. Another campus in the Dublin area is being planned but hasn't been officially announced, while work is ongoing on a Cardiff campus.
"Launching new facilities in Berlin and Warsaw creates much-needed outlets for pent-up demand from companies desiring a local presence in these regions. We are thrilled to welcome customers to our latest data centers and look forward to continuing to serve their needs wherever they may be," said Antoine Boniface, president of EMEA at Vantage Data Centers. "Vantage now offers options in key markets for companies looking to expand their digital footprint across the entirety of Europe and beyond."
In Germany, Vantage has completed the first of two buildings on its 13-acre campus. Once fully developed, the campus will feature 32MW across 250,000 square feet (24,000 sqm).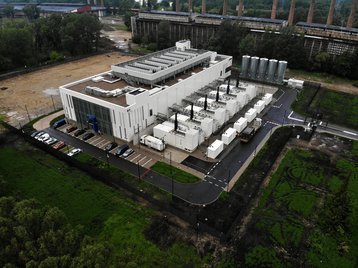 "Data centers are the backbone of our digitalized world and therefore also an important part of the success of the industries based in Ludwigsfelde," said Andreas Igel, mayor of Ludwigsfelde. "As a technology location, we are delighted that Vantage has chosen our city in the metropolitan area of Berlin for its new campus, and we extend a warm welcome to them."
In Poland, Vantage has also completed the first facility on its 12-acre campus; once fully developed, the two-building campus will offer 48MW of capacity across 390,000 square feet (36,000 sqm).
"I'm very happy that a campus with data centers has been built in the Bielany district. We need new technologies, and as a district office, we support this development," said Grzegorz Pietruczuk, mayor of Bielany. "It's also worth mentioning that Vantage Data Centers is open to cooperating with the local community and supports many initiatives of our office since the beginning of their presence in the district."
Vantage granted planning permission in Dublin
In Ireland, Echo.ie reports that Vantage has been ordered to hand up €3.7 million ($3.86m) to South Dublin County Council as a condition for granting permission for a new facility. First filed in September 2021, the company is aiming to develop two two-story data centers with a gross floor area of 40,589 sqm (436,900 sq ft) on an 8.7-hectare plot within Profile Park, Clondalkin.
Despite the de facto moratorium put in place by Irish grid operator EirGrid, Vantage said it is in receipt of a connection offer to the proposed Kilcarberry substation which would see a ramped connection starting in late 2023.
Should "connection to the national grid" be delayed, the application says Vantage will need to erect a temporary gas power plant for up to two years. Another condition of granting the application will see the company connect the facilities to a local district heating network.
More in Construction & Site Selection