Vantage Towers has confirmed the appointment of Christian Hillabrant as its new chief executive officer.
Hillabrant is set to start his role in approximately two months, confirmed Vantage, which is the German towers subsidiary of Vodafone.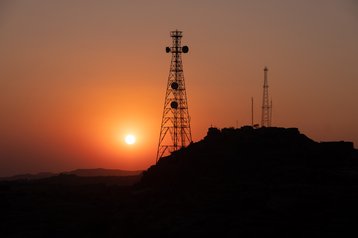 He will replace former CEO Vivek Badrinath, who earlier this year said that he would not seek a further term in office.
Current interim CEO, Thomas Reisten, will continue to lead the company until Hillabrant starts his role, while also acting as chief financial officer.
Hillabrant will join Vantage from Tillman Infrastructure, where he is currently chief operating officer (COO).
Prior to this, Hillabrant also held senior positions at Ericsson, where he was latterly COO for Europe/North America running businesses across 16 countries. He was also a member of Ericsson Telecommunications GmbH's Supervisory Board based in Germany and has previously been a regional vice president at T-Mobile USA.
"He [Hillabrant] is a veteran in the telecoms sector and brings considerable experience of the towers industry," said Dr. Rüdiger Grube, chairman of the supervisory board of Vantage Towers AG.
"Most recently, Christian has had an impressive track record at Tillman, where he led an operational and commercial strategy which accelerated tower roll-out and grew key customer relationships."
Hillabrant is tasked with driving Vantage's European digital transformation, with the company boasting around 83,000 sites across 10 countries in Europe.
In November of last year, Vodafone sold off some of its Vantage Towers unit, creating a new joint venture with KKR and Global Infrastructure Partners (GIP) in the process.
The deal valued the towers unit at €16.1 billion ($17.2bn), giving the operator €3.2 billion ($3.4bn) in minimum net cash proceeds, which the operator will use to pay down its debt.
The operator had been seeking to shift its towers unit for some time, with Vodafone's Vantage Towers unit floated on the Frankfurt stock market in 2021, at a time when then-CEO Nick Read pushed for a deal that would have seen Vantage and Deutsche Telekom's mast divisions merge. Deutsche instead opted for a deal with Brookfield & DigitalBridge, selling a 51 percent majority stake.