Modular data center startup Vapor IO has announced Open MistOS (OMOS), a Linux distribution designed to manage top-of-rack (TOR) switches in data centers, adding this ability to emerging techniques for open source infrastructure management.
OMOS is the latest addition to a set of technologies designed to manage data center hardware and infrastructure, ultimately aiming for a completely open source out of band management suite - an open source replacement for proprietary systems for both IT management and DCIM (data center infrastructure management). The new Linux-based management OS adds network management abilities to other open source DCIM components launched by Vapor IO in March. It will be shown at the OpenStack Summit next week in Vancouver, Canada.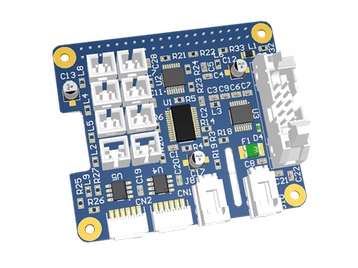 Open source, out of band
Data center IT hardware is moving towards an open source model, driven by the Open Compute Project, and management for systems and infrastructure is coming alongside that. 
In March, Vapor announced Open Data Center Runtime Environment (OpenDCRE), effectively an open source DCIM platform, which was accepted by the Open Compute Foundation. While OpenDCRE is shared freely, Vapor will sell commercial extensions to this, and launched an intelligence layer called Vapor CORE at the same time.
Open MistOS now adds a gateway to the data center management network, mapping inbound connections to server serial consoles so data centers can be made even more open.
The announcement is timed for next week's OpenStack Summit, where the new software will be demonstrated, along with existing Vapor IO offerings OpenDCRE, Vapor CORE and the Vapor chamber hardware (below) a data center hardware configuration that arranges racks around a circular chimney.
OpenStack and Open Compute are closely aligned, with OpenStack providing the software stack to deliver open cloud platforms, and Open Compute providing open hardware.
Vapor's founder and CEO Cole Crawford has been closely involved with both projects: "Companies are tired of investing in proprietary technologies that ultimately lock them into a platform for years," said Crawford: "The industry has time and again shown its fervent appetite for open standards and interfaces that guarantee freedoms not offered by legacy vendors. With Open MistOS, we are guaranteeing that freedom."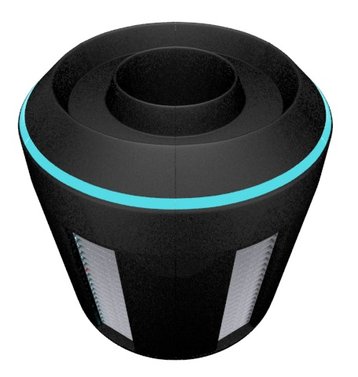 API access
Open MistOS includes Vapor CORE API (application programming interface) components so developers can quickly get it deployed and integrated with hardware management, monitoring and provisioning services. It supports bare metal provisioning, installing software and updating firmware on the managed hardware, through the device tree.
Open MistOS installations will automatically discover top-of-rack devices to be managed out-of-band by Open MistOS, as well as finding other Open MistOS instances, so the service can be quickly integrated into the data center management fabric.
The system also supports Docker and Open vSwitch support, on a customized Raspberry Pi, so top of rack switch software can be containerized, simplyfing management and effectively bringing DevOps to the data center.
OMOS has been welcomed by analysts: "Given the current movement to disaggregate the rack, servers have become components of a larger system, rather than discrete units," said Chris Drake, senior analyst at DCDi . "The movement towards mapping rack components into Open MistOS is forward-thinking, enabling rapid and intuitive development of management, monitoring and orchestration products, as well as extending the DevOps ecosystem to the data center itself."