Amsterdam-based telco holding firm Veon has gained government clearance to sell its Russian unit to local management.
Last November, Amsterdam-based Veon announced that it would sell its Russian operations – VimpelCom and local telco Beeline – to senior members of the local management team, led by its current CEO Aleksander Torbakhov. However, in January the deal was blocked by the Russian government and sent back for revision, reportedly due to due to disagreements on bonds.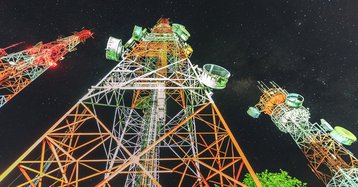 RBC reported this week that the government commission for foreign investment control agreed on the terms of the sale of VimpelCom.
The transaction is expected to close by June 2023. However, if the buyers of VimpelCom decide to resell it within 30 months after the closing of the current deal, Veon will be able to terminate such a deal.
According to Tass, as part of the deal, VimpelCom must buy back at least 90 percent of the bonds of its parent company Veon, previously acquired by Russian investors.
"The condition of the deal is the reissuance of the bonds that Veon issued to Russian investors. At least 90 percent of VimpelCom must be issued to itself. They must collect 90 percent of the debt of the bonds, and then the question is at what price will they redeem," said Maksut Shadayev, head of the Ministry of Digital Development of the Russian Federation. "At the moment, Veon is fulfilling all its obligations under bonds, however, due to sanctions imposed on NSD, the money does not reach Russian investors."
Though Netherlands-based, Veon's historical roots are based in Russia. Russian telco PJSC VimpelCom was founded in 1992 in Moscow and launched the Beeline brand in 1993. The Netherlands-based VimpelCom Ltd. holding company was founded in 2009 and was renamed Veon in 2017. Today Veon operates telecoms brands across Europe and Asia, largely through its Beeline brand.
In an interview with Capacity, Veon CEO Kaan Terzioğlu previously said: "VimpelCom should be owned by Russian shareholders."
Following Russia's unprovoked invasion of Ukraine and subsequent sanctions, a number of companies have left Russia or sold off local operations - including telecoms suppliers Ericsson and Nokia.
Other companies leaving Russia or pausing sales include Intel, AMD, Nvidia, contract chipmaker TSMC, Google, Microsoft, Oracle, Apple, Netflix, Sabre, SAP, Infosys, Atos, PayPal, Mastercard, Visa, Cisco, IBM, HPE and Schneider Electric.