High performance computing data center provider Verne Global has raised $27m to expand its Icelandic campus.
All current investors - the Wellcome Trust, Novator Partners, Stefnir, and General Catalyst - participated in the round.
Icelandic supercomputing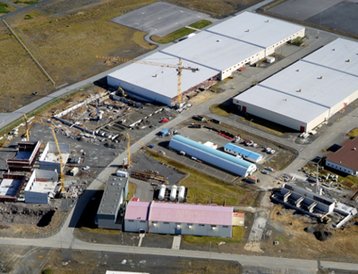 "We are excited about this expansion as it is driven by strong demand from both existing and potential customers for high performance computing solutions," Verne CEO Dominic Ward said.
The company's campus was launched in 2012 out of a former NATO base in Keflavik, and soon attracted companies such as BMW, RMS, CCP Games, Datapipe, Colt, RVX Studios.
In 2015, the company raised $98m to expand its wholesale and colocation service offerings. Two years later, it rolled out an HPC-as-a-Service offering known as hpcDirect and said it would target the manufacturing industry (specifically the automotive sector), the life sciences sector, and financial services companies.
Soon after, Verne deployed a 5.1 petaflops HPC system to support German neural network-based translation company DeepL.