Cooling system manufacturer Energy Labs has been acquired by Vertiv (formerly Emerson Network Power) - the company's first acquisition since it was itself purchased by a private equity firm in 2016. 
Energy Labs is a San Diego-based company which makes custom cooling hardware, including direct and indirect evaporative cooling equipment and direct expansion air handling systems.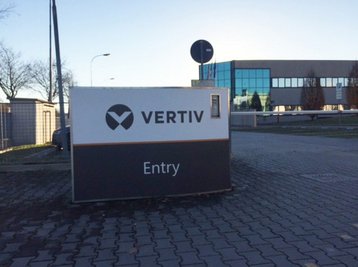 Vertiv verticals
Commenting on the acquisition, Energy Labs' president Ray Irani said: ""This is an exciting step for Energy Labs, and I look forward to working with Vertiv to expand the impact our organizations can have together. The complementary nature of our portfolios and capabilities make this a natural fit for everyone involved and present a tremendous growth opportunity for the business, especially in the commercial and industrial space."
Vertiv designs, manufactures and services a wide range of data center products, from power and thermal management systems to racks and heat containment equipment, as well as IT management and monitoring. Its professional services include performance optimization, maintenance, project management and training.
Vertiv CEO Rob Johnson said: "This acquisition supports our growth strategy to find companies that both align with our values and bolster our current offerings."
He continued: "Energy Labs is a perfect fit, with talented people, innovative technologies and complementary expertise that will help us continue to meet the needs of our customers, while also expanding into adjacent markets."
Before the company was acquired by Platinum Equity and co-investors for $4 billion in cash in 2016, Emerson had decided to spin off its Network Power division, and call the new company Vertiv. Needless to say, the rebranding went forward despite the acquisition.