Vertiv, the infrastructure power company newly spun-off from Emerson has said it will rely on partners for its initial approach to the growth in edge facilities. 
The company also said it would aim to grow its sales to telecoms providers under the new regime which leaves it independent of its former parent. Speaking at a London launch, Mike O'Keeffe vice president of services said that the edge market would be very important for its products, but it was not homogeneous enough for Vertiv to immediately offer a generic edge product line.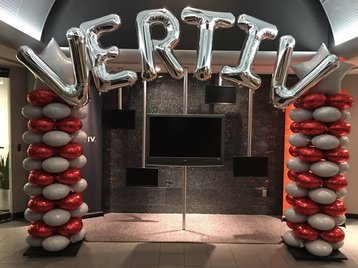 Edging closer
"Edge is not a new technology," said O'Keeffe, but he explained: "It is a new category in the data center market," created by the demand for real-time and streaming services such as Netflix. "Data needs to be stored closer to where it will be used," he said.
Solutions to that demand will be very diverse, ranging from 1MW local data centers down to single racks in commercial properties such as supermarkets to support local stock control and point of sale solutions, he said.
Vertiv has products such as racks, PDUs and ACUs that can address those different kinds of edge cases, he said: "We can package them and make them available across large markets." 
However, Vertiv's initial approach will be to work with partners, including large end users such as retailers: "Retailers need to put standardized systems on multiple sites," he said. "Working with partners is a way to learn. We'll take that learning down to smaller customers."
Vertiv's strongest base - and about 65 percent of its business - is in data centers, said Amy Johnson, EMEA vice president of marketing, with around 20 percent in telecoms and 15 percent in industrial sectors such as transport and manufacturing. 
However, the company plans to expand in telecoms and the industrial sector, said Northern Europe managing director Alan Whelan, who joined Vertiv from a telecoms background. Telecoms companies are having to change from a world where most of their revenue comes from voice, to one where they are running data-heavy 5G and all their base stations and central offices have effectively become edge facilities. 
Similarly, in the industry sector, customers like British Rail are becoming more data-centric. Whelan believes, in other words, that Vertiv's strength in data centers will serve it well, as infrastructure in these sectors starts to look more like data centers. 
Long process
The process to spin Vertiv off from Emerson was a drawn-out one. It was first announced in July 2015, and new name was revealed in April 2016. The spin-off became a sale in August 2016 when investors Platinum Equity bought the division for $4 billion. The new name was confirmed in November, and the sale was finalized in December 2016 as a new CEO Rob Johnson was appointed. 
Some had predicted that Platinum might strip the Vertiv's assets, which includes a series of big name brands acquired by Emerson over the years. In fact, the assembled Vertiv executives assured us that the new owners are hands-off, operating more as "partners" than proprietors, and predicted there could be further investment in the company.
On a topical note, DCD asked if Vertiv has a strategy to deal with infrastructure security threats, created by power and cooling infrastructure and other industrial devices that are designed to be standalone but get hooked up to the Internet, potentially exposing vulnerabilities. Earlier this month Schneider Electric issued a security patch for its StruxureWare DCIM product to protect against such attacks. 
O'Keeffe said that Vertiv's products all get a thorough security vetting as a condition of sale to telcos and added that, as long as equipment connected to the network is secure, a DCIM system is part of the solution not the problem. "It helps keep track of what is on the network," he said.