Equipment vendor Vertiv is now offering lithium-ion batteries in its single-phase uninterruptible power supplies (UPSs) for Edge deployment.
The Liebert PSI5 is the Vertiv's first single-phase UPS with lithium-ion batteries, offering increased runtime and reduced maintenance requirements. It is available now in North America, in 1500VA and 3000VA versions, and will come to Europe later this year. It provides up to 20 minutes of runtime at half load and nine minutes at full load.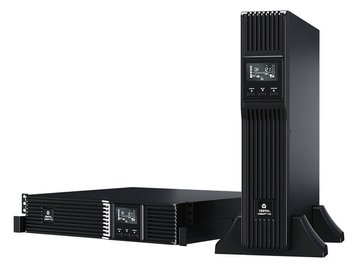 UPS for Edge
"More and more digital applications are being shifted to the edge of the network, where on-site IT support is limited, yet they are no less critical than most enterprise data centers and need the same level of power protection," said Ramesh Menon, vice president and general manager of single-phase UPS for Vertiv.
"Lithium-ion batteries are a perfect choice for edge sites because they bring reliable, 'set it and forget it' performance with an attractive TCO."
With higher runtime and lower maintenance, Li-ion could eliminate the weakest link in the power chain reducing total cost of ownership (TCO) by up to 50 percent compared to traditional valve-regulated lead acid (VRLA) batteries, Vertiv claims. The new products have a battery management system (BMS) to monitor battery conditions and ensure safety and reliability.
The units can be part-paid for by trading in older UPS from Vertiv or other vendors, which are shipped away and recycled for free.
Edge power is a significant issue: Vertiv's rival Schneider Electric launched Li-ion powered Edge UPS systems in February.
Pre-certified Uptime
Vertiv has also announced prefabricated modular (PFM) data center units which are pre-certified under Uptime Institute's Tier-Ready scheme for reliability. The Vertiv SmartMod PFM units are pre-certified to Uptime's Tier III Design level, so customers can build modular data centers which will be quickly certified to Tier III Design level, and also Tier Certification of Constructed Facility (TCCF).
The SmartMod modules can hold up to 10 racks and support 80kW of IT load. They are available in EMEA, and will be available worldwide later in 2020. Quoting 451 Research, Vertiv predicts the market for PFM data centers will grow at a five-year compound annual growth rate (CAGR) of 14.4 percent this year, reaching $4.4bn in 2021.
Uptime launched its Tier-Ready program in 2017, with initial products certified from Compass Datacenters, Schneider Electric, and Huawei.