American power and cooling specialist Vertiv has announced plans to acquire Geist, the manufacturer of power distribution units (PDUs) and associated data center products. Financial terms of the transaction were not disclosed.
The announcement comes a week after Vertiv, previously known as Emerson Network Power, closed the acquisition of thermal management company Energy Labs.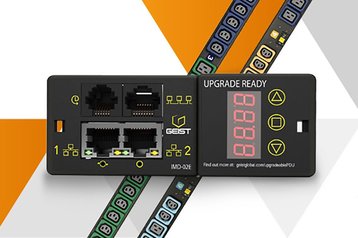 PDU consolidation
Geist is headquartered in Lincoln, Nebraska, and has more than 250 employees. Following the acquisition, the company's president, Brad Wilson, will remain manager of the business,  reporting to Vertiv's EVP of integrated rack systems, Pat Johnson.
Geist's data center power, cooling, monitoring, and infrastructure management products will complement Vertiv's existing PDU line-up.
When asked whether this was a step to consolidate the PDU market, Vertiv's VP of business development, Jack Pouchet, told DCD that "there is still room for growth and innovation in this sector."
"This acquisition fits our strategy of adding complementary capabilities to accelerate growth in our key markets - cloud, colocation and edge," Vertiv CEO Rob Johnson said.
Jacob Kotzubei, a partner at Platinum Equity, an investment firm which owns majority of Vertiv, commented: "Like Energy Labs last week, the acquisition of Geist adds to our strengths in technology innovation and customer-focused solutions and accelerates our growth agenda."
Johnson added that the two acquisitions "represent a significant investment in our business and signal our intent to pursue an aggressive strategy for growth."