Vertiv plans to sell ASCO, its automatic transfer switch business, to Schneider Electric for $1.25 billion
Formerly known as Emerson Network Power, Vertiv was last year rebranded and acquired by Platinum Equity for $4 billion. The company said that the sale, which is expected to close by Q4 2017, will allow Vertiv to focus on its core data center, telecommunications, and commercial and industrial markets.
New leaders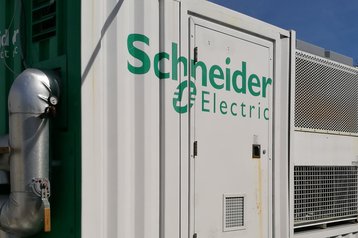 "This sale is a significant step forward in our evolution as the premier provider of digital critical infrastructure solutions," Vertiv CEO Rob Johnson said.
"This is consistent with our strategy of focusing on our customers and aligning the strengths of our organization – deep domain knowledge in IT and facilities applications, global scale and service coverage – to better meet their needs."
Platinum Equity partner Jacob Kotzubei added: "Thanks to strong leadership and the commitment of Vertiv employees around the world, the company is performing exceptionally well, and the transformation of the business is right on track.
"The sale of ASCO will further support those efforts and help Vertiv continue focusing on its core business. Given the amount of cash proceeds expected to be generated from the sale, we will evaluate a number of capital structure alternatives that would be beneficial to all stakeholders."
ASCO's Automatic Transfer Switches (ATSs) continually monitor the available current from two different sources and switch between them when one drops below a desirable level. In a data center, an ATS would switch to a generator in the event of a power grid failure.
"The market for ATS presents attractive long-term growth opportunities as more commercial and industrial customers move towards autonomous or multi-source power management," Schneider said in a statement.
"This trend is driven by a more decentralized power generation world, core to Schneider Electric's strategic focus. From an end-market perspective, the acquisition further enhances Schneider Electric's value proposition in the end-to-end Energy Management chain for customers in healthcare, financial services, data centers and other critical buildings."
ASCO first introduced an ATS in 1925, after operating as an elevator, compressor and generator control company for nearly 40 years. It was acquired by Emerson back in 1985, before being spun off with Vertiv. Last year the business had revenues of $468 million with an adjusted EBITDA margin of 23 percent.