The government of the state of Victoria is looking for data centers in Melbourne to host equipment for the Victorian WorkCover Authority (WorkSafe) and the Transport Accident Commission (TAC).
Publishing an expression of interest (EOI), the government said that it hoped to occupy one data center in Q3-Q4 of this financial year, with a further facility to be considered afterwards.
Get your offer in now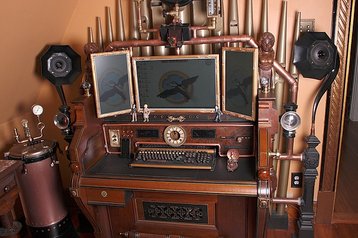 The EOI requires respondents to be able to immediately accommodate around 15 racks comprising of current WorkSafe physical servers and networking equipment, as WorkSafe moves from its existing Melbourne site, ZDnet reports.
The government also asks the successful applicant to be able to increase or decrease rack space allocation if required, as well as for the facility to be able to support Telstra and Optus infrastructure.
In the EOI, the government requests a facility with options for private, public, and hybrid cloud solutions to "establish direct and secure interconnections for accessing cloud resources, business partners, service providers, and networks," but says that this is not mandatory.
For the second data center, WorkSafe and the TAC have requested that the distance between the two facilities not exceed 40 kilometers to "support optimal application performance provided over the dark fibre services."
The EOI closes on September 2, with shortlisted respondents expected to be notified by the end of that month.