Virgin Media has said that the network outage that impacted thousands of its users earlier this morning has been fixed.
Without giving a cause for the outage, Virgin Media confirmed via Twitter that while the issue has been solved, the situation is still being closely monitored.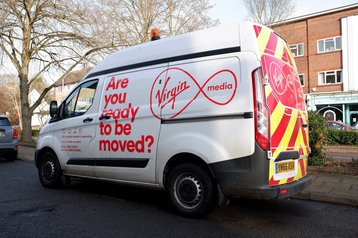 According to Down Detector, the outage hits its peak at 7:59 am local time today (April 4), with over 28,000 people reporting Internet issues around this time.
The outage appeared to begin overnight with close to 15,000 reports of outages at around 2:00 am.
Unsurprisingly, Virgin Media users voiced their frustration on social media, with some users stating they had to top up their mobile data to stay connected.
It's understood that the issue only affected Virgin Media's broadband service, which the company provides to 5.8 million people across the UK. Its television service and mobile services were unaffected.
"We've restored broadband services for customers but are closely monitoring the situation as our engineers continue to investigate. We apologize for any inconvenience caused," said Virgin Media in a statement.
DCD has contacted Virgin Media for further comment on the cause of the outage.
Yesterday (April 3), Japan's NTT suffered an outage of its own, as communications equipment failure led to around half a million Internet lines across parts of the country going down.