Virgin Orbit will lay off 85 percent of its staff after the space launcher failed to secure new investment.
It will see Richard Branson's rocket company cease operations, at least for the foreseeable future.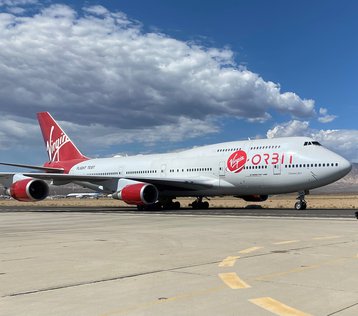 In a US regulatory filing, Virgin confirmed the decision will impact around 675 members of staff who work across the company.
"The Company estimates that it will incur aggregate charges of approximately $15 million, consisting primarily of (i) $8.8 million in severance payments and employee benefits costs, and (ii) $6.5 million in other costs primarily related to outplacement services and WARN Act exposure," said Virgin Orbit in the filing.
Virgin added that it expects the majority of these charges in the first quarter of 2023, while the reduction of its workforce will be 'substantially complete' by April 3, 2023.
Shares in the company dropped by as much as 44 percent in after-hours trading in New York.
Virgin Orbit was only founded in 2017, specializing in providing launch services for small satellites. Since launching, its never turned a profit as a public company.
In January of this year, the company attempted and ultimately failed the first ever satellite mission launched from UK soil, when its LauncherOne rocket - which was launched from the Boeing 747 aircraft Cosmic Girl - reached space but fell short of its target orbit.
Earlier this month, Virgin Orbit paused operations to shore up finances as employees were reportedly furloughed.