British colocation provider Virtus is planning to spend £500 million ($645m) on a network of five data centers in London.
All of the new facilities - including some that have been previously announced - will be constructed simultaneously over the next two years, marking this as one of the largest digital infrastructure initiatives to ever take place in Europe.
The project is backed by Singapore-based telecommunications giant ST Telemedia Global Data Centres (STT GDC), which acquired Virtus in 2017.
The announcement was welcomed by Graham Stuart, Minister for Investment at the Department for International Trade, who said the projects will generate highly-skilled jobs across the Greater London area.
Really, really rapid expansion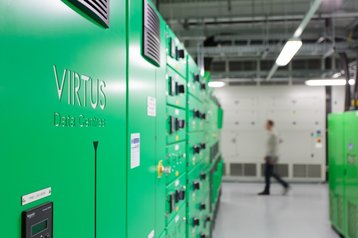 Virtus is the third largest colocation provider in the UK. The company is focused exclusively on the London market, with three existing locations in close proximity to the capital. This week, Virtus revealed it will be spending a total of £500 million to expand its properties and add another 76MW of power capacity.
Three of the new data centers – including previously announced London3, as well as London9 and London10 - will be located in Slough, technically just outside London, and the unofficial data center capital of the UK.
Another two facilities, London6 and London7, will be located on the Stockley Park campus, alongside the existing London5, making it the country's single largest colocation site.
At the same time, Virtus will continue expansion of its data center locations in the suburbs of Slough, Hayes and Enfield. Once all of the announced work is complete, the company will double its portfolio size to 145MW.
Virtus says all of the upcoming facilities will feature 'living exterior walls' and support power densities upwards of 40kW per rack, when using liquid cooling.
"Our enterprise and cloud customers have capacity and speed to market challenges in key markets like London," said Neil Cresswell, CEO of Virtus.
"Our ability to deliver large amounts of capacity, faster and at a lower cost than other operators is solving these issues for them. We believe this scale and speed are two key factors which led Virtus to achieve over 50 per cent market share in London in 2018."