VMware is planning to physically expand its Amazon Cloud-based offering in the Asia Pacific, EMEA and US regions, and is working on the introduction of additional services for customers wishing to run their virtual machines on AWS. 
VMware Cloud on AWS allows cloud customers to engage in a hybrid cloud strategy by running their software defined data centers on AWS alongside other applications hosted in the cloud. VMware tried to launch its own public cloud service, but failed, and its partnership with Amazon was a way of addressing the same problem by another means.
AWS has since rolled-out official support for the service, an honor it denied Microsoft, who recently announced plans to introduce its own virtualization service on Azure. 
Growing up and out
Last week, VMware released an on-premise version of its Hybrid Cloud Extension (HCX), launched in September last year, to allow customers to migrate private clouds onto the public cloud, creating software defined data centers in a cloud based environment. 
On the same day, the company launched its cloud-based virtualization service in its London, UK region.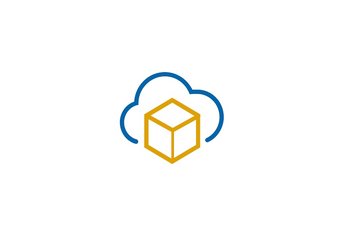 Adding to the company's vMotion platform, which makes it possible for existing virtual machines to be migrated across multi-cloud environments, HCX encapsulates networking, firewall and storage as well, ensuring the rapid migration of applications, with ongoing use of VMs - and all the benefits that they bring in terms of cost, availability, efficiency, rapid provisioning of resources and applications, etc. 
The service also allows for so-called stretched clusters; in other words, workloads that can run across availability zones, resulting in higher resilience. 
The company also added its Cost Insight, Log Intelligence and Horizon tools to its cloud offering, allowing customers to track the costs of running workloads on the cloud, access to detailed vSphere performance data, and the company's desktop virtualization platform.
Additionally, as we discovered (via The Register), the company wishes to widen the scope of its customer base through partnerships with third party sellers. 
In the "development" section of the roadmap published on its website, amongst other scheduled roll-outs, is the company's plan to introduce both its MSP Billing API (Cost Insight) and MSP Usage API (Log Intelligence).
These two features, combined with the announcement that it will be making its VMware Cloud on AWS available to VMware Cloud Provider Program (VCPP) partners, suggests that the company is planning to engage in third party deals with managed service providers, who will provision services directly to end users. 
Other functions in the development column include Elastic DRS, which automates VMware clusters and optimizes resources based on usage; Network Insight Compatibility, extending support for the service to the AWS-based platform, and the rolling out of VMware Cloud on AWS in the cloud provider's Frankfurt region.
Another ambition of VMware's, this time listed under the "planning" section of its roadmap, is to eventually enable the live migration of virtual machines "between SDDCs deployed in different regions," and resource management "across multiple VMware SDDCs."
And finally, the company is expanding its geographic availability, with plans to introduce VMware on AWS regions in Japan and Sydney, Australia, as well as in as of yet undetermined EU and Asia Pacific locations. 
The company is also looking at a collaboration with AWS for the cloud provider's US-East GovCloud region, an isolated region reserved for US government agencies and their customers.