Last week, virtualization specialist VMware confirmed to CNBC that it had made "a small reduction in force" across the company. 
However the company did not disclose the exact number of jobs being cut, or their location, simply stating that "workforce rebalancing is a continual activity across VMware's businesses and geographies to ensure that resources are aligned with business objectives and customer needs. We continue to recruit in areas of strategic importance for the company."
See you on the other coast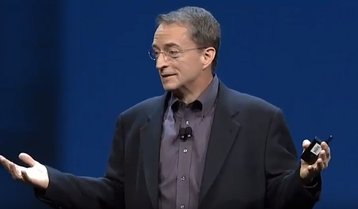 A source on thelayoff.com, first spotted by The Register, said "many people" had been laid off at VMware's main offices in Palo Alto, at all seniority levels.
This, the source alleged, included 150 marketing staff, which was said to represent 20 percent of the marketing team, but a very small percentage of the company's 22,000 employees. 
Several people on the website reported rumors that the company plans to move its marketing team to Atlanta.
Others took to Twitter to express their dismay:
Unfortunately I was part of the RIF at VMware and today was my last day, if you know of any openings I'd appreciate any details!

— Mike Tellinghuisen (@mtellin) January 9, 2018
In 2016, the Dell EMC subsidiary fired approximately 800 staff when its revenue and profits failed to meet expectations. On this occasion however, the layoffs are unlikely to be caused by poor performance: the company's revenue shot up by eleven percent year-on-year, with stock up 60 percent since the same time in 2017.