Vodafone Group has named Scott Petty as its new chief technology officer, with the chief digital & information officer replacing the retiring Johan Wibergh (pictured) in the role.
Petty, who has been at the operator since 2009, confirmed his promotion in an update on LinkedIn.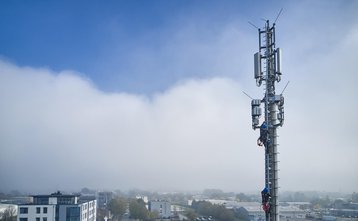 He will take over the position from October 1, 2023, and takes over from Wibergh, who has held the role of CTO since May 2015 and played a pivotal role in Vodafone's 5G deployment.
Petty will co-lead Vodafone Technology, which boasts a team of over 30,000 employees, with Alberto Ripepi, who has been named as chief network officer.
"The fact that both Alberto and I will be on the executive committee from the start of next year underlines the importance Vodafone places on technological innovation and excellence in shaping its future," said Petty.
Petty added in the post that he will continue to push the operator's 'Tech 2025' strategy.
Vodafone Group is looking to sell a stake of its Vantage Towers business unit, with several potential buyers reportedly lining up bids. Vodafone has been trying to spin off its telco tower assets, with the operator looking to ease its debt pile, which sits at £36 billion ($38.34bn). Its phone mast division is estimated to be worth £12bn ($12.78bn).
In the UK, Vodafone has long been linked with Three UK, which is part of CK Hutchison, over a merger deal. This could be of interest to its latest stakeholder, French tycoon Xavier Niel, who secured a 2.5 percent stake in the Group last week. Niel is keen to explore consolidation opportunities.