Indian telco Vodafone Idea (Vi) has denied reports that it could be acquired by a big name US company.
According to PGurus, the cash-strapped operator is attracting interest from Verizon, Amazon, and Elon Musk's Starlink.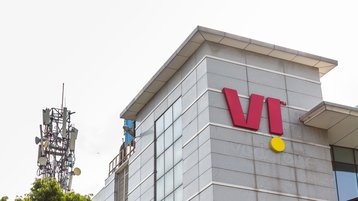 The publication notes that 'top officials in the telecom sector' have said that a US company will invest $4 billion in Vi to take a majority stake in the telco.
The speculative report points out that the Indian government will sell the entirety of its 33.4 percent stake to a US company.
However, Vi has denied the report.
"This is in relation to (a) News Item titled "Vodafone Idea to be acquired by a US telecom giant Soon? Verizon, Amazon, or Starlink, in the race," which is doing rounds in electronic and social media. We wish to submit that the said News Item is incorrect. The company is not in any such discussion with any of the named parties," said the company in a statement.
Vi was formed in 2017 as a merger between Idea Cellular and Vodafone India.
Vi, which lost close to 20 million mobile subscribers last year, now counts around 221.4 million mobile subscribers on its books, compared to 240 million during the same quarter last year.
The company has struggled for some time, with the debt-laden operator struggling to pay its dues with its vendor partners after it was saved from the brink of collapse by the Indian government last year, which acquired a 33.4 percent stake in the company.
Vi also confirmed it's paid $204.6 million towards the second annual installment for its 5G spectrum in the 3300 MHz and 26 GHz frequency bands.
Unlike other operators in the country, Vi has yet to launch its 5G services.
The company said last month that it is in talks with various vendors to finalize its rollout strategy.