Vodafone NZ has completed the sale of its passive tower infrastructure business in a deal worth NZ $1.7bn ($1bn).
Conditions for the transaction were met, according to Infratil, one of the operator's owners. Completion of the sale happened on November 1, per the statement.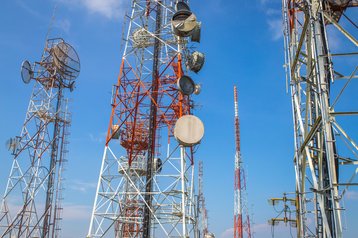 Infratil, along with Brookfield Asset Management, its co-investor in Vodafone NZ, struck a deal with global investors InfraRed Capital Partners and Northleaf Capital Partners that will see each hold a 40 percent stake in the new TowerCo.
The remaining 20 percent will be owned by Infratil, confirmed the infrastructure investment company.
Telco Titans report that the TowerCo will take possession of 1,484 mobile masts, which cover 98 percent of the country's population.
The transaction includes a 20-year Master Services Agreement with Vodafone NZ (including extension rights). This will provide the operator with access to both existing and new towers, with the new TowerCo committing to building close to 400 additional sites over the next decade.
Vodafone NZ recently announced its plans to rebrand as One NZ in early 2023, following Infratil and Brookfield Asset Management's acquisition of Vodafone NZ in 2019 for NZ$3.4 billion ($1.9bn).
The rebrand caused some controversy in the country with the new name already in use by a fringe-far right group called the One New Zealand Foundation (ONZF).
At the time, Vodafone NZ CEO Jason Paris defended the name change on Twitter, while emphasizing the operator's support for diversity and inclusion will continue.
"One NZ stands for the best of NZ (diversity, inclusion, trust, innovation, etc). Ultimately we won't be judged on the name but the actions we take," he said back in September.
In August Vodafone NZ detailed its plans to fully roll out 4G and 5G service across the country by August 31, 2024, at which point the operator will begin to switch off its 3G network.