American data center company vXchnge has entered into a strategic alliance with Colt Data Centre Services, which operates in Europe and Asia-pacific.
The partners will have access to each other's collective global footprint, with customers able to expand into both operators' facilities.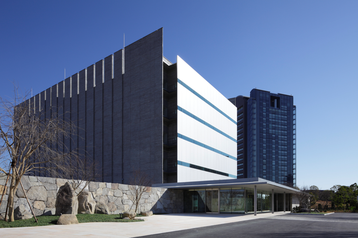 Globe spanning
"vXchnge's footprint across the United States serves markets that reach over 80 million eyeballs and over one billion network-enabled devices," Ernest Sampera, vXchnge CMO, said.
"Colt DCS customers can accelerate their edge strategy by leveraging vXchnge data centers in strategic markets in the US for their infrastructure deployments."
vXchnge operates edge facilities in Austin, Texas; Chappaqua and New York in New York State; Cleveland, Ohio; Minneapolis, Minnesota; Nashville, Tennessee; Philadelphia and Pittsburgh in Pennsylvania; Portland, Oregon; Raleigh-Durham, North Carolina; Santa Clara, California; Secaucus, New Jersey; St Louis, Missouri; St Paul, Minnesota.
Colt, meanwhile, runs facilities in the European cities of Amsterdam, Barcelona, Berlin, Brussels, Copenhagen, Frankfurt, Hamburg, London, Madrid, Milan, Rotterdam, Paris and Zurich. Following its acquisition of Asian operator KVH, Colt also operates in Tokyo (Shiohama, Inzai, Otemachi), Osaka, Singapore, Hong Kong and Busan.
Jackson Lee, VP of corporate development in data center services for Colt, added: "Our specialist consultants work closely with our customers to ensure flexibility in their contracts offering on-demand leasing, power and bandwidth options, eradicating unnecessary colocation overheads you find with other providers."