Warren Buffett's Berkshire Hathaway has purchased a $4.1bn stake in contract chipmaker Taiwan Semiconductor Manufacturing Co.
Disclosed to US securities regulators on Monday, the purchase of 60.1 million shares is Berkshire's largest new stock investment of the third quarter.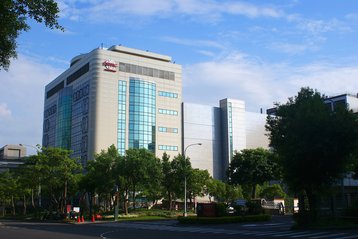 TSMC is the world's largest contract semiconductor manufacturer and has a near monopoly on the most cutting-edge process nodes.
The pandemic and semiconductor supply crunch caused its share price to soar, as it invested hundreds of billions into building out its fab infrastructure around the world.
But chip demand has started to slow, as has the wider economy - with rivals Intel and GlobalFoundries planning layoffs.
TSMC is still reporting strong growth, but in the last quarter warned that "we expect our business to be flattish as the end market demand weakens, and customers' ongoing inventory adjustment is balanced by continued ramp-up for our industry-leading 5nm technologies."
The company has cut its capital expenditure by 10 percent.
Due to its critical importance in the global economy, Taiwan-based TSMC remains at the center of US-Taiwan-China tensions.
Earlier this year, TSMC chairman Mark Liu said that an invasion by China would render its fabs unusable.