Messaging service WhatsApp is down around the world, with users faced with an endless "connecting" message.
The Meta-owned chat platform has been down since around 3AM ET. Update: After a little over 1.5 hours, the service has returned.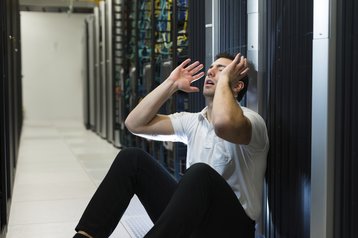 "We're aware that some people are currently having trouble sending messages and we're working to restore WhatsApp for everyone as quickly as possible," WhatsApp said in a statement.
It is not known what percentage of WhatsApp users are impacted - the service claims around two billion users a month.
Due to its large scale, outages can have an outsized impact on the real world. During a six-hour outage last year, Brazilian workers went without pay, The Verge found, as tens of millions use the platform to arrange gig economy work.
That outage also brought down other Meta properties, including Facebook, Instagram, and Oculus. Those systems currently appear to not be impacted by the outage.
The previous issue also caused millions to shift to rival platforms Signal and Telegram. Record growth on Signal in January, which came after an unpopular update to WhatsApp's privacy policy, caused that platform to crash for more than 24 hours.