The White House has issued an executive order to establish a committee to review foreign participation in the US telecom services sector.
"I applaud the President for formalizing Team Telecom review and establishing a process that will allow the Executive Branch to provide its expert input to the FCC in a timely manner," FCC Chairman Ajit Pai said.
"Now that this Executive Order has been issued, the FCC will move forward to conclude our own pending rulemaking on reform of the foreign ownership review process."
After blocking China Mobile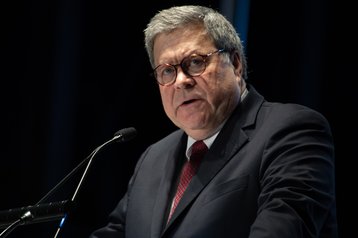 'Team Telecom,' funded by the Department of Justice, will receive license applications from companies wishing to provide US services.
The committee will make recommendations to the FCC on whether it should "dismiss an application, deny an application, condition the grant of an application upon compliance with mitigation measures, modify a license with a condition of compliance with mitigation measures, or revoke a license," the executive order states.
It will have 120 days to conduct national security reviews of license applications, with an additional 90-day review process when a secondary assessment is deemed necessary.
The committee will include the Secretary of Defense, the Attorney General, the Secretary of Homeland Security, and the head of any other executive department or agency, or any assistant to the president, that the president deems appropriate.
The Attorney General (currently Bill Barr) will chair the committee, while advisors will include the Secretary of State, the Secretary of the Treasury, the Secretary of Commerce, the Director of the Office of Management and Budget, the US Trade Representative, the Director of National Intelligence, the Administrator of General Services, the assistant to the president for national security affairs, the assistant to the president for science and technology policy, and the chair of the Council of Economic Advisors.
Citing the FCC's decision to reject an application from China Mobile to offer US telecoms services last year, Pai said that "this FCC will not hesitate to act to protect our networks from foreign threats.
"At the same time, we welcome beneficial investment in our networks and believe that this Executive Order will allow us to process such applications more quickly."
In a statement, FCC Commissioner Brendan Carr emphasized that the order would target one country more than others, urging the team to "examine every carrier owned by the Chinese government that now connects to networks here in the US - including China Unicom and China Telecom."
He added: "By issuing this Executive Order, the President acted to ensure the security of our telecom networks against foreign actors who may seek to do us harm - and the timing could not have been better.
"The threats of attacks on our critical telecom infrastructure and illegal spying rise as our reliance on those networks rises."