The White House is proposing that, as part of the 2024 budget, $25 billion be dedicated to 'emerging technologies.'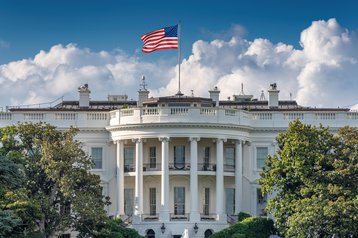 The US government is requesting billions of dollars as the country looks to counter the brewing technology threat from China. The 'emerging technologies' being funded will cover supercomputing infrastructure, the manufacturing of semiconductors, the development of artificial intelligence (AI), and quantum computing.
Of the $25bn, $11.3bn is being assigned to the National Science Foundation (NSF). This includes a proposal to construct a "Leadership-Class Computing Facility (LCCF) to support science and engineering research that requires the largest and most computationally intensive capabilities research infrastructure at NSF."
The LCCF received the go-ahead to be included in the 2024 budget back in September 2022. Construction is expected to begin in 2024 and should be completed in 2026, including a half-exaflop supercomputer named Horizon.
The second largest portion of the $25bn will see the Department of Energy (DOE) get $8.8 billion, some of which will be dedicated to the opening of another National Lab. National Labs are home to scientists who are often big supercomputer customers.
The DOE manages a number of supercomputing facilities across the US including Frontier, the first confirmed exascale supercomputer and number one on the Top500 list of most powerful supercomputers. Two other exascale computers under development, Aurora at Argonne National Laboratory and El Capitan at Lawrence Livermore National Laboratory, will also be managed by the DOE.
It is unclear if the $25bn is expected to cover the computational requirements of other governmental departments, many of which require supercomputers for their operations.
In an attempt to further R&D efforts in the US, the CHIPS and Science Act was passed last year which opens over $50 billion in incentives to manufacturers, researchers, and the development of a dedicated workforce. The NSF, National Institute of Standards and Technology, and the DoE are the act's primary agencies, and will between them receive $21bn of the full $25bn budget.
The 2024 tech budget is a significant increase on 2023's $18.5 billion, though is still only a fraction of the total fiscal year budget of $6.8 trillion. It remains in negotiations and will not be enacted until revisions are made by the US Congress.
The key motivations for the increased spending on emerging technologies come from both the concerns surrounding the technology threat from China, as well as the development of Quantum Computers which could completely undermine the security of some current infrastructure. The government is also currently transitioning vulnerable networks to environments with quantum-resistant cryptographic algorithms.
The US has a ban on selling chips to China as part of its attempt to weaponize technology and prevent it from unwittingly exporting to its political adversaries. Last year, chipmaking tools were added to the list of blocked exports. Despite this, DCD reported earlier this year that China has still been using cutting-edge US semiconductors.