With Bill on holiday, we considered sunshine and storage
Bill isn't the only one catching rays. While he's sunning himself on an Italian beach, Amazon is paying for an 80MW solar farm in Virginia.
Amazon has promised to go to 100 percent renewable energy, and it now has plans to fund an 80MW solar farm in Virginia in addition to the 150MW wind farm in Indiana it announced earlier this year.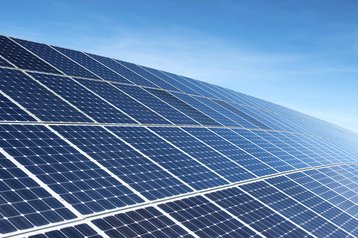 You can't please everyone
Despite this, it still faces criticism from Greenpeace, for not giving a detailed timetable for getting off fossil fuels. For its part, Amazon reckons that its clkoud has such high utilization that any workload there will save 88 percent of the carbon of an equivalent on old-school in-house servers.
We certainly wouldn't criticize Amazon - though we were surprised that its press release thought that MegaWatt hours (MWh) are a unit of power, not energy. To criticize that would be nig-picking. 
Also this week, Switch is progressing towards the biggest data center in the world in Nevada, and we report on Rackspace's London event, where the full extent of its services business dawned on us.  
And we saw a 10TB hard drive, filled with helium, that has shingles -